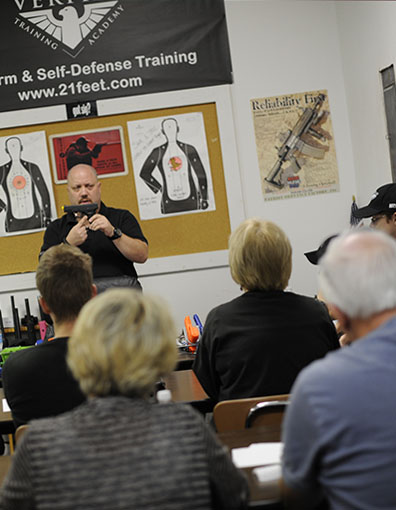 Couples Therapy
Date:

June 27, 2015

Time:

18:30

Location:

Take Aim Gun Range

Venue:

1865 61st St, Sarasota, FL 34243 (941) 351-4867
Couples Therapy course is from 4:00pm to 10:30pm on Saturday, June 27.  Cost is $250.00 per couple plus ammo.
OK, you guys have asked over & over, "Why can't I take that class my wife took?" Now you can! Couples Therapy is designed after our very popular Women With Weapons class. This is a basic safety and firearm training class; no need for any experience. Bring your own guns or borrow ours! Learn how to use handguns, shotguns and carbine rifles for self-defense inside and outside the home. Practice techniques and tactics in a dynamic live fire environment. This is a great class and lots of fun! Class is limited to seven couples.
The class will be held at Take Aim Gun Range located at 1865 61st St, Sarasota, FL 34243.
The phone number of the range is (941) 351-4867.
Click on the "Sign-Up Now" button to register!!!